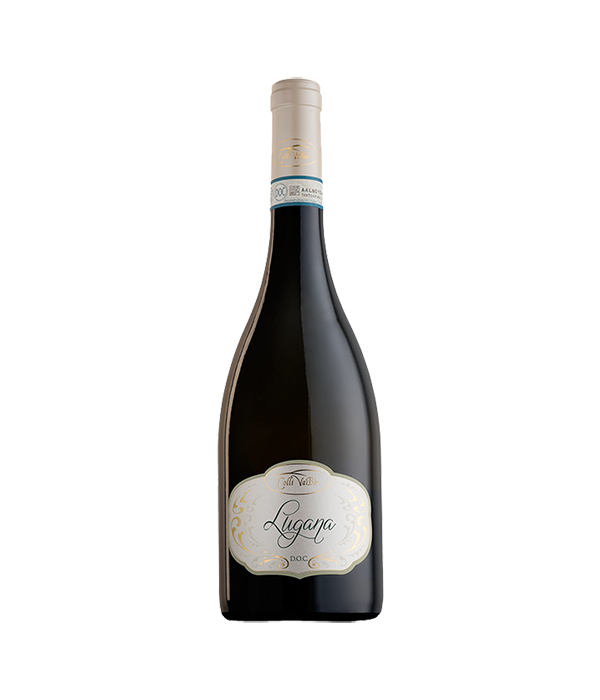 Blend of grapes
The training system is the simple bow type.
Vinification
The must, obtained with slow, gradual pressing of the
whole grapes, ferments at a controlled temperature in
stainless steel tanks with selected yeasts.
Refinement
LUGANA is kept with its own yeasts for around 4 months until the time of blending and is put on the market after around 1 month of refinement in the bottle.
Organoleptic notes
Straw-yellow colour with greenish highlights. To the nose, the wine mainly expresses fruity and floral notes, with marked evidence of hints of pear and peach and some precious spices like saffron. On the palate, it expresses a richness of taste, due to the accentuated sapidity and good structure that goes well with the acid vein that characterises this product, a harmonic and enjoyable wine suitable for many combinations.
Combinations
Perfect with starters, boiled or grilled fish, white meats. Also enjoyable with fresh cheeses.