The History of Colli Vaibo

The company is led by Gianfranco Bulgarini.
It was based on livestock farming and the cultivation of traditional crops.
Diego and Gianfranco Bulgarini give the company a new direction: they begin to convert the company's land into vineyards.
Approximately 70 hectoliters of wine are produced.
Part of the rooms in the old farmhouse are renovated and will be used as a cellar and reception area.
The Colli Vaibò brand and the first personalized bottles are born.
Lugana makes its debut.
Work begins to expand the spaces for the volumes of wine processed.
New packaging was created with a new bottle and label that are still in use today.
25 hectares of land are cultivated.
And produced 120,00 bottles a year.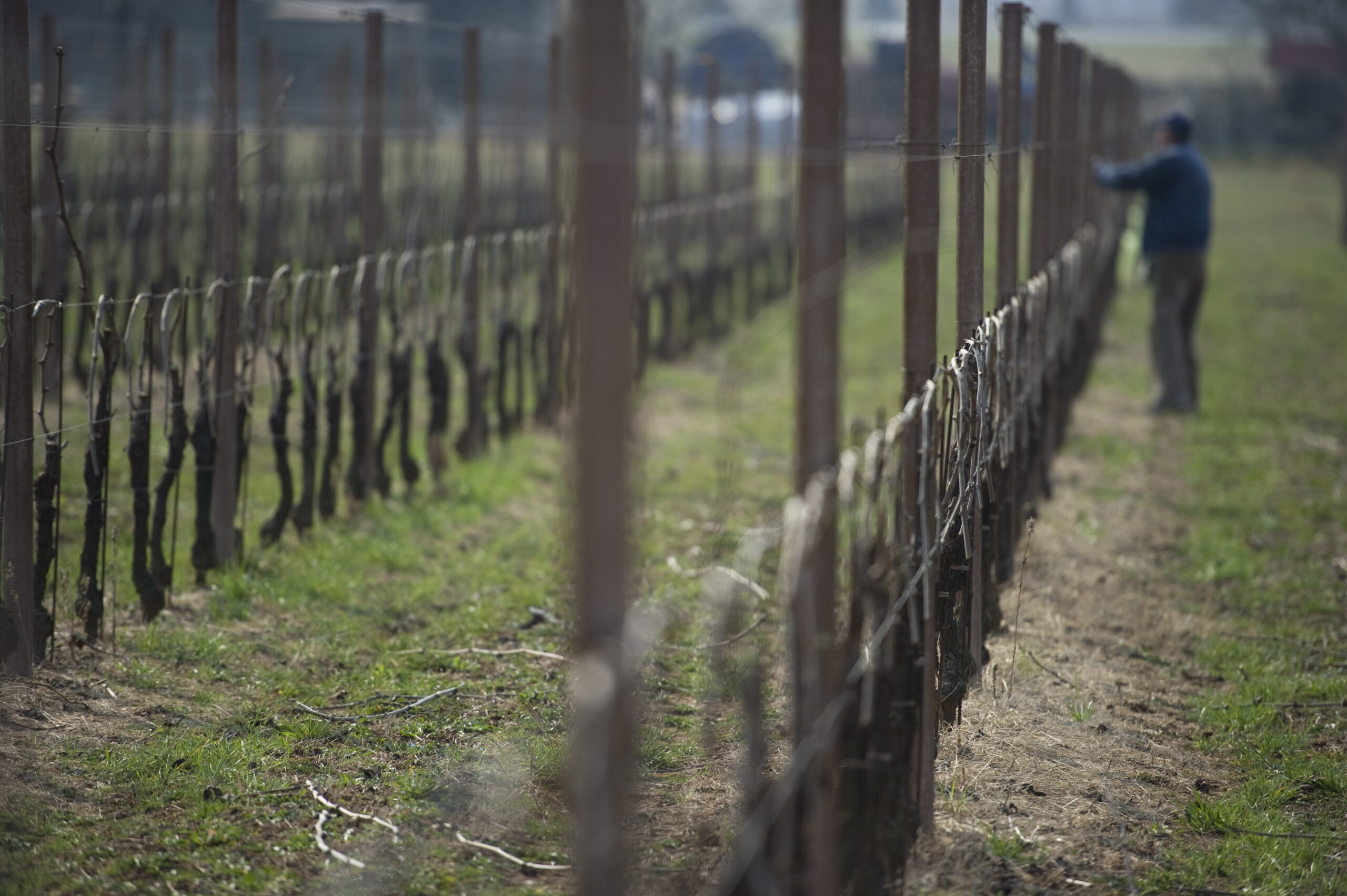 "The most rewarding part of what I do is being able to see the full growing season from pruning to bud break through harvest."

Bulgarini family history: from whom Colli Vaibò was born.
Gianfranco and Diego Bulgarini are the heart of the Colli Vaibò winery.
Gianfranco meticulously and scrupulously oversees the vineyards: from winter pruning to harvest time.
Diego Bulgarini, on the other hand, is in charge of the winery and all the stages that begin with the harvest, the marketing of products, and personally participates in trade and marketing fairs.
The hallmark of the Colli Vaibò team is attention to detail. Every process carried out by the staff is under the supervision of Gianfranco and Diego, and every wine before being bottled is approved by them.
Every single field of grapes is vinted separately, allowing us to preserve its unique character. This practice, with a rigorous grading system, allows us to achieve the highest quality year after year.